Agenda - Updated 3/28/16
---
Check In - Coffee and Continental Breakfast
SpARC Co-DirectorsWelcome and Opening Remarks: Tom Peterson - Provost, UC Merced, Sam Traina - Vice Chancellor Office of Research and Economic Development, UC Merced
---
Keynote Speaker:  Jessica Touchard, GeoSearch, Inc.

Trends in the GIS job market
What GIS components are companies looking for in job applicants
---
Break
---
Jared Rutledge PhD, Epidemiologist – Communicable Diseases, Fresno County - Fresno County Health Improvement Plan: Using Geographic Data to Guide Programs and Investment
Jared Rutledge is the senior epidemiologist for Fresno County Public Health Department. He supervises and directs the epidemiology program for Fresno County Department of Public Health as well as serving on the Institutional Review Board for the Fresno County Department of Public Health. He has his PhD in Public Health with emphasis in Epidemiology. While Jared Rutledge was trained in multiple sub-disciplines in epidemiology he favors communicable diseases. His current research has focused on Hepatitis C in incarcerated populations and HIV/AIDS in Fresno County. Jared is currently engaging in population based research with Gilead Pharmaceuticals, AbbVie, and Merck as well as various academic and private institutions Jared specializes in analysis of secondary data analysis and building of predictive epidemiological models. He utilizes mapping and spatial analysis techniques to track the progress of disease outbreaks and spatial clustering of cases
---
 Liz van Wagtendonk, Sierra Nevada Conservancy, State of California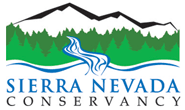 "The Watershed Improvement Program:  an example of partnering in spatial data collection, analysis, communication and investment in the Sierra Nevada to improve forest and watershed health".
---
Jinger Zeng – Dronesmith Technologies3DR Robotics
 "Real-time data capture drones and beyond"
 Jinger Zeng is the co-founder/CEO of Dronesmith Technologies, an award-winning robotics start-up based in Las Vegas that specializes in creating drone development hardware and software tools. 
She is a technologist in robotics, internet-of-things, renewable and clean energy. Her college project DesertSol, a net-zero solar house won 2nd place in the world in Solar Decathlon 2013. She is an avid STEM advocate with a passion for project-based learning and education and currently serves as an advisor to the University of Nevada, Las Vegas Tau Beta Pi's Engineering Honor Society and Solar Decathlon team.
Dronesmith Technologies began as a university student project and spun off in 2014 when Jinger led the team towards winning several business plan competitions. The company was built on a vision to make drone development easy, so anyone can use it as a meaningful tool. 
---
 Noon - 1pm 
LUNCH, Table-top discussions with Speakers, Networking, and Map Gallery & Hardware Demonstrations
---
1:00 pm - 3:00 pm
Research Project Presentations
Nicholas Dove, Environmental Systems Graduate Program – University of California, Merced - "Geospatial techniques for field-based research: case studies in NW Baja California & Yosemite NP"
Nicola Lecari PhD, World Heritage & Digital Humanities, - University of California, Merced - "3D Mapping of Bodie"
Quang Tran, VICElab – University of California Merced - "Overview of the Cosumnes River Preserve as a site with rich scientific history and meaningful, impactful results. Processing DEM's for the Cosumnes River Preserve using SpatialSuite and  LAStools with ArcGIS"
Stephanie Gimble & Alannah Alveraz, MESA Lab – University of California Merced - "Image processing and mapping using UAVs"
Yi Zhu, Newsam Lab – University of California Merced - "Land Use Classification using Convolutional Neural Networks Applied to Ground-Level Images"
---
Wrap Up: RuthAnne Harbison, GISP, City of Merced 
---
FAQs
Do I have to attend the entire day?
No, but please let us know if you will forgo the boxed lunch.
What are my transport/parking options getting to the event?
Parking is available for $6 at the Lower Lake Lot (attach parking)
Is Lunch Provided?
Yes - please e-mail sparc@ucmerced.edu by April 1st, 2016 if you have any dietary restrictions or needs.